When it comes to considering automation for your business, there are many questions waiting to be answered:
"Which processes can we automate?"
"How reliable will this automation be?"
"What is the initial investment needed and ROI?"
"What will happen to all the employees that will get substituted by machines and software?"
The term "automation" is often misunderstood. When most people hear "automation", the first image that emerges in their heads is probably advanced manufacturing or a warehouse full of robotics. While it's true to a certain extend that this is a prime example of workplace automation – the process of replacing human labor with machine labor – it is far from the only example.
What Is Business Process Automation?
Business process automation (BPA) is a strategy whereby technology is integrated into a business process to organize personnel and systems through workflows. According to Forrester in 2018, up to 22% of businesses still don't have the process excellence and workflow automation which is crucial for customer satisfaction and growing revenue.
BPA can minimize costs, increase efficiency, and streamline processes. As technology evolves, automation can range from basic data management to advanced software systems and programs. So the answer to "Which processes can we automate?" is quite literally, everything.
Where To Start?
There are two different ways you can go when choosing software for business process automation:
Software products that are created to solve a more generic problem that regularly occurs within a specific segment. A good example would be word processing software, time tracking applications etc. These products can be installed and customized relatively easily.
Software solutions that are custom-built and configured to solve a specific customer problem. It can be created out of several products and built on a software platform. This requires a services element as it is inherently custom-made.
Identifying the Processes that Need to be Automated
The first step to take is to identify your business goals and needs. In this case, companies should ask themselves what will make them more competitive in the marketplace. Is it getting goods to market quicker or decreasing the price of your product by improving your margins?
Next step is to pinpoint processes that are operationally greedy. These are the processes that take up extensive time or resources and are often rife with human error.
(Image Source: slideshare.net/comptia)
Each organization will vary in order of automation depending on its own needs. Here is a list of process types that could help you determine where to begin and make your life easier:
Repetitive Tasks and Processes
These processes could lead to employees' unproductivity. The best examples of such solutions would be apps for managing supply chains, purchasing, shipping, billing, and payment processing.
Document Management
Implementing software solutions in document management will boost process excellence. Imagine having a mobile application that supports inquiries, signatures, and processes all the way to budget approval. This will save so much time and boost productivity across departments.
Difficult Decision Making
This serves as a technological adoption that could help organizations cut time in making difficult decisions. The best industry that relates to this process type would be banking and insurance. Automating such operations can provide employees with easy access to information regarding client's data and profiles for checking and issuing a loan.
Research
Analyzing financial risks and processing big data are made easier with BPA processes. This will help companies reduce costs and minimize risks.
Sales and Marketing Activities
BPA in sales and marketing can provide you real-data that allows the company to run and control campaigns, lead generation, and content management. With these solutions, you can automatically distribute potential leads and many more.
Automation On The Rise Of Technological Advancement
As companies begin to scale, complexity increases. Soon enough, paperwork piles up and significantly weakens the quality of management. With the right adoption of technological tools, top-management can receive quality information to process and analyze in order to better serve their organization.
Most businesses have gone digital as software is "eating the world". Be it for organizations or their customers, going digital has definitely proven to smoothen business processes. Especially post pandemic, with new social and work cultures, it is essential for organizations to implement automation in their business process.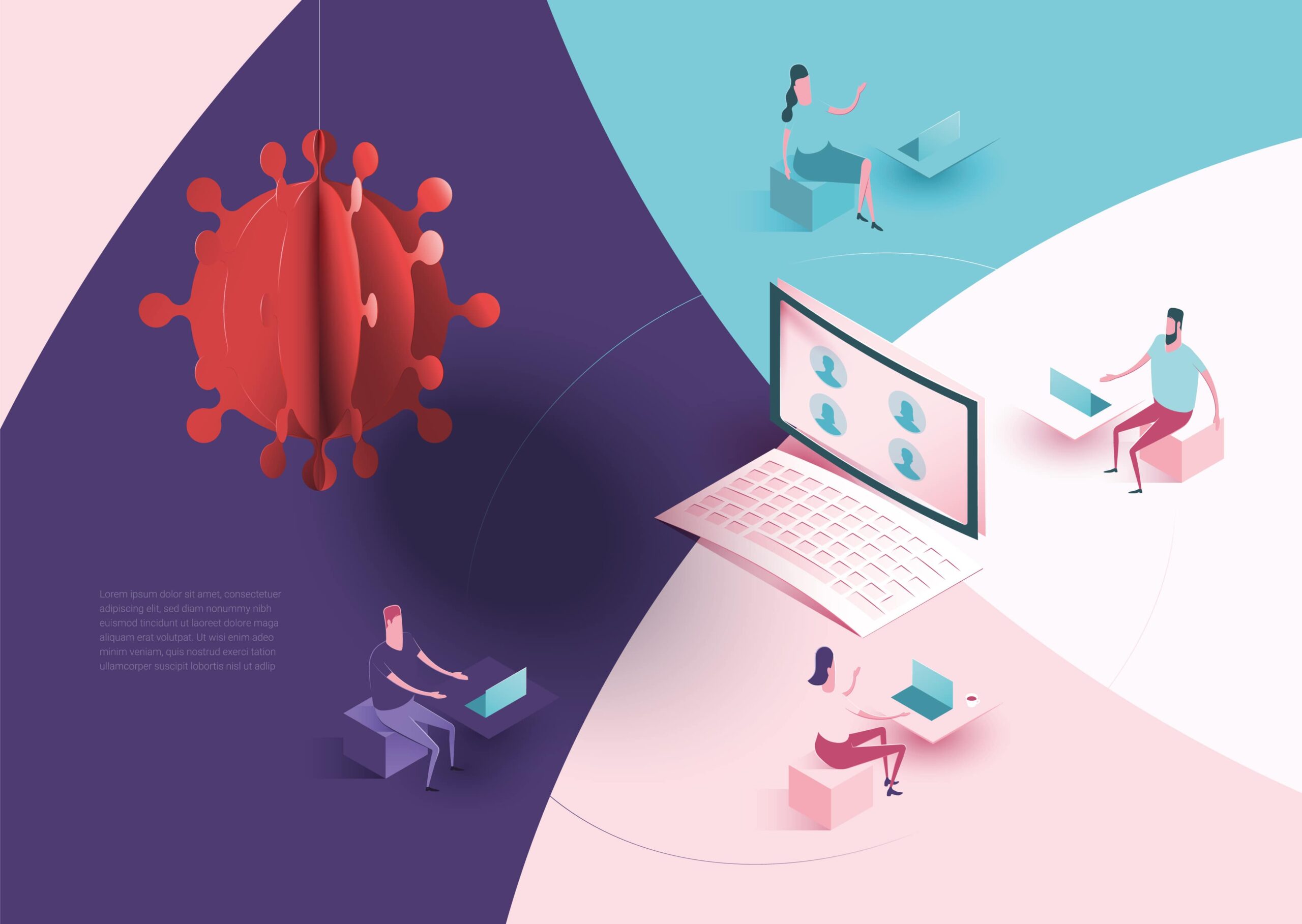 Here are a few technologies on trend that we personally love (and think you would too).
Cloud Technologies
Cloud technology such as AWS offers compute power, database storage, content delivery and other functions to help businesses scale and grow.
In simple words, it allows you to do things like running web and application servers in the cloud to host dynamic websites and securely store all your files on the cloud.
This allows you to access your files anywhere, use managed database servers to store information, deliver files instantly around the world with Content Delivery Network (CDN), and lastly, send bulk email to your customers.
Machine-to-Machine (M2M) Interaction
The emerging trend of M2M is forecasted to increase immensely given the new culture of social distancing. Machine-to-machine implies minimal human participation in those processes.
The main purpose of this technology is to tap into sensor data and transmit it to a network. The main components of an M2M system includes sensors, RFID, WiFi or cellular communications link and autonomic computing software that is programmed to help a network device interpret data and make decisions which can trigger pre-programmed, automated actions.
Big Data Tools
One of the trends surrounding BPA is a focus on big data and related business intelligence. This has become the crucial element for big companies to analyze data in real-time.
Automation of big data is the most disruptive technology. The power lies in finding the patterns to make predictive analysis, leading to fully synchronized operations.
Your Next Step
Whether you already have an application or are getting at it, Snappymob has the expertise to help you move towards that goal. We aim to understand our clients' business needs and design products that boost their productivity.
Have a great idea in mind? Contact us and tell us about it!
If you liked this, you may also like: