It all began in 2012 when dynamic duo Allen Ding and Alvin Ting, enthusiatiscally set off on a tech voyage. After a decade of helping businesses navigate the digital sphere, Snappymob has around 80 employees and over 50 developed projects. Here's the story of how Snappymob a spot among the best web and app developers in Malaysia.
Who We Are — Our History & Milestones
Actively expanding in both Malaysia and India, Snappymob has been growing significantly over the past couple years. To date, we've delivered over 50 projects for businesses worldwide, and we're proud of every team effort.
Over the years, we've helped brands digitally transform by designing, developing, and launching highly performant digital products. Providing guidance is part of our expertise, and we have our valued resources to make that possible. By priming our teams to adopt new technologies and skills, we've fostered a culture of excellence, inventiveness, and creative problem-solving.
As one of Malaysia's top app developer, it's no surprise that we hold user experience in high regard. User experience affects a digital product's performance and market positioning, and it also turns users into lifelong advocates. Our care for this, we believe, is what differentiates our products from others that may tick the same checkboxes.
Where we began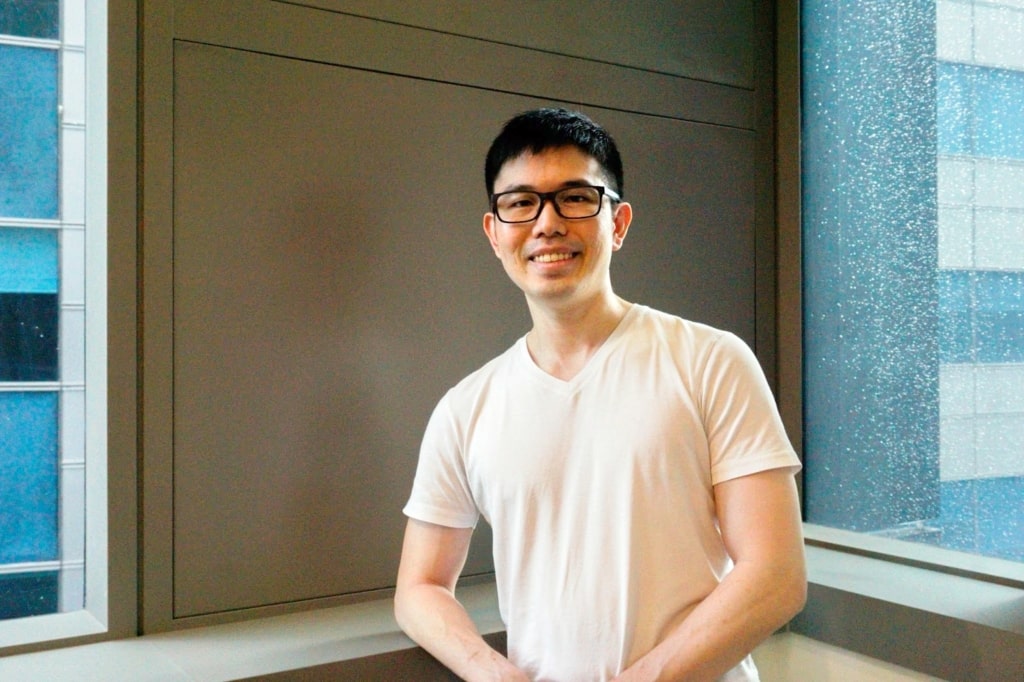 Snappymob was founded in 2012, and has since then been providing software solutions for companies in a variety of industries. The co-founders, Allen Ding and Alvin Ting, both saw a gap in the market and leaped into the breach. What was once a little spark of an idea had turned into the Snappymob that it is today. 
Back in 2005, Snappymob's CEO and co-founder Allen Ding completed his degree in computer science at the UC, San Diego. Right after, Allen spent years honing his craft as a software engineer and consultant in the US, Malaysia, and Korea. It wasn't until 2012 when Allen finally paired up with business and banking professional Alvin. They soon started an agency that offers software services under the name of Snappymob.
Allen and the team wanted to develop their own goods despite being a technology partner that helped brands digitalize. That was when Saved — the financial app that made it onto Apple App Store's Best of 2015. It received multiple media coverage and was also listed as Editor's Choice in France, Netherlands, Brazil, and Korea's app stores. And this success was only the beginning of our journey. Today, Snappymob has seen growth that would've been unimaginable five years ago.
Milestones we've hit
Over the years in this fruitful journey, we've produced a myriad of awesome works that we're proud of. We've delivered 50+ successful projects across Malaysia, Singapore, Brunei, Australia, South Korea, Switzerland, Netherlands and the United States. We're extremely honored to collaborate with many well-received brands including The Star, Astro, BFM, Amazin' Graze, CIMB Foundation, and CoinGecko. 
Some of our proudest achievements include seeing our own financial app, Saved, receive regular editorial features. We've also developed apps that have been crowned the #1paid and grossing app in multiple regions. By integrating Huawei product features into our client's product, we won the Huawei Challenge Award and created Malaysia's first Apple CarPlay and Android Auto software.
Our clients highly rate us on Clutch, a B2B research, ratings and reviews site that identifies leading IT and software providers, recognizing us as one of the top Malaysian app developers. This is an honor beyond the awards we have received.
Attaining this positivity has been heartening as we've always valued playing the role of a trusted partner to our clients. Nothing matters more to us than a happy client, and we're glad to see our hard work come to fruition.
Over the past year, we've also taken big leaps in our cloud transformation journey with AWS. Besides becoming an AWS Select Partner in Malaysia, we also won the "Rockstar League" category. At the AWS Partner Network (APN) AWS Prospecting League, we generated the most business leads in APEC. We're pleased to continue our cloud adventure with 5+ AWS certifications and several customer launches.
What We Value — Our Mission & Values
We're not here to revolutionize the industry or change the landscape. We are here simply because we care about what we do, deeply. Our passionate and empathetic individuals who enjoy creating powerful products that assist users in solving problems and achieving their goals.
Our mission
In 2012, Snappymob came to life with one simple mission — to build best-of-breed apps for our users. Our goal is not to be the biggest, but to be a partner that cares and acts upon that care.
Our values
We are a team that believes in creating meaningful relationships not just with our clients but also with one another. Over the years, a few key tenets have come to shape our work and life here at Snappymob:
Craftsmanship — Achieving the best possible result is something we take to heart. It requires strong skills, but also an obsession with the details of what and how we create. It means embracing a non-stop journey of improving at our craft.
Empathy — Understanding and putting ourselves in the place of others is essential. It permeates everything we do — how we design, look for answers, collaborate with clients, and cooperate with one another.
Independence — Our people are opinionated, proactive, and self-driven. We value people who think, make considered decisions of their own, and know what good means without being told — all while working in the interest of the whole.
Responsibility — It is our duty to earn and keep the trust and confidence of our coworkers and clients. Whether it is to each other or our patrons, we do what it takes to deliver on our commitments and keep our promises.
Collaboration — Working together helps us take on challenges that would otherwise overwhelm us. It allows us to punch above our weight. It advances consideration of diverse viewpoints and solutions. It makes us learn and grow.
Honesty — We strive to be known for our honesty and integrity. We are direct, open, and transparent when communicating with each other and with our clients — even when it isn't what is best for us.
What We Do — Our Services
Snappymob has a reputation for possessing deep knowledge and solid expertise in a broad range of disciplines. This includes design, development, strategy, and support. Our team is trained and committed to providing high-performing apps that solve real challenges and cater to our clients' needs.
Design
Design Research — To fully define our business offerings, we dive deep into the discovery phase. Our UX experts apply industry best practices by interviewing users from within and out, and conducting research on both users and competitors to develop a solid strategy that leads to our clients' business goals.
Design Concepts — With design concepts, our maps of ideas are visualized and captured into one cohesive design that tackles our clients' business goals. We prepare design systems that help products get designed quickly and efficiently, and help our clients avoid inconsistencies at any stage of their business.
Prototypes — Prototypes are created to demonstrate the behavior of our applications and how they would function in reality. Our fully-interactive prototypes give our clients a tangible and immersive idea of what to anticipate in the final product.
Branding — From typography and colors to visual identity and communications, we offer all-round style guides and cohesive branding solutions and systems that span all mediums and touchpoints on our projects, and help our clients' customers get to know them.
UI/UX Design — We don't stop at mobile apps, web applications, and multi‑platform digital experiences — we aim for increased conversion and customer engagement. As a UI/UX design agency, we create products and services with outstanding usability while fully embracing and enhancing brand personalities.
Web Design — From one-pagers to complete platforms, we design custom websites that help our clients attract their target audience and convert them into customers. Our web design practices are geared towards crafting intuitive experiences as well as perfect and responsive displays on every device.
Software Redesign — We understand that revamps aren't just a change in appearance — it's better engagement, retention, and revenue. We help existing apps and websites perform and compete better with strategy, design thinking, and user research.
Mobile App Development
iOS App development — Our iOS development services include development across platforms including iPhone, iPad, Apple Watch, Apple TV and Apple CarPlay. We cover the entire product lifecycle — from ideation, business strategy, design, to submission to the App Store — to help future-proof the end product and ensure top-tier performance.
Android App Development — Our specialized Android development teams deliver custom Android applications that run seamlessly on the full range of Android devices including Android mobile, Android TV, Android tablet, and Android Auto. We pride ourselves on creating Android apps that are practical, reliable, and sophisticated.
Hybrid App Development — We build cross-platform apps that run on both iOS and Android from a single code base. We specialize in hybrid app development and using React Native and Flutter to create mobile apps that employ native capabilities and work seamlessly on a variety of platforms and systems.
Custom Content Management System (CMS) Development — We offer cutting-edge custom CMS solutions that are SEO-friendly and success-driven. From platform selection, implementation, and integration, to migration and maintenance, our CMS developers are highly proficient in building CMS solutions for businesses in any industry.
Web Development
Website Development — Our web developers are deeply experienced in building the full range of web applications including custom websites, corporate websites, landing pages, and single-page applications that are high-performing, feature-packed, and user-friendly.
E-commerce Website Development — We deliver e-commerce solutions that use Shopify, Magento, WordPress, and WooCommerce to maximize our clients' digital strategies. As a leading e-commerce consulting and development agency, our expertise covers e-commerce strategy, integrations, migrations, and support.
API, Integration and Backend Web Development — Our backend development services include storage and transfer solutions, payment gateways, authentication APIs, custom CMS, third party integration, ERP, and CRM. We understand the importance of building a product that works seamlessly, has a dynamic data flow, and meets market requirements.
Cloud Managed Services — As a managed cloud service provider, we offer cloud solutions that are scalable and deploy seamlessly. No matter where our clients are in their cloud journey, we find the best solutions that match their needs. So far, we've had vast experience working with Amazon Web Services (AWS), Microsoft Azure, and Google Cloud Platforms.
Strategy
As a leading software solutions provider, we have a solid grasp on what makes or breaks a healthy product life cycle. With a solid team of specialists with deep experience and knowledge, we place significant emphasis on the planning stage of our projects to get our clients' products to market quickly and efficiently.
To help our clients reach their goals, we act as a stand-in CTO by offering strategy consulting and services that cover market research, proposals, product development, product marketing, growth hacking, and project management.
Team Support
Our responsibilities extend beyond development and launch. We provide our clients with team support through training, mentorship, and code auditing to ensure a smooth transition and handover of applications to their internal teams.
Who We Serve — Our Clients
We're a diverse team of craftsmen, and so we deliver for a diverse clientele. Over the years, we've worked with companies of all sizes and verticals across the globe on products that make an impact in the market. As we bend and adapt to the different needs of each client, we've learned to create products that deliver universally and internationalize well.
Client Sizes
Start Ups — We've helped startups kickstart their digital journey with innovative products that make lasting impacts, and go-to-market strategies that help them fill critical gaps in competitive markets.
Small and Medium Enterprises (SMEs) — We help SMEs scale up with web and app solutions that help them boost sales and visibility, strengthen their online presence, attract new customers, and sustain existing relationships.
Multinationals — With deep expertise in building reliable business ecosystems, we've worked with MNCs on business process enhancements and automation that simplify complex processes and smoothen out multi-level workflows.
Client Verticals
Media — We've helped the best-known media brands within and beyond Malaysia step into the spotlight with the most current and innovative features tailored for engaging and immersive user experiences.
Finance — With fortified and complex AI systems that protect user data, we help our clients develop long-lasting strategies and products that are designed for trust, safety, and security.
Telecommunications — We've developed functional, personalized, and user-oriented applications that facilitate complex business processes and help clients in the telecommunication sector offer their users more value.
Healthcare — We've helped healthcare organizations design and develop intuitive, accessible, and user-friendly software solutions that aid research, iron out complex processes, and ease collaboration.
eCommerce — We help our partners in e-commerce attain better discoverability, visibility, and conversion rates with websites that are optimized for search engines and designed to engage.
Construction — We've worked with multinational and local construction companies on building advanced and functional digital solutions that help our clients speed up and improve critical business operations.
Tech — We've formed meaningful partnerships with startups that needed a boost in jumpstarting their digital journey with future-proof solutions that help them make a lasting impact on the industry.
Be Part of Our Journey
We are a diverse team of individuals with varied interests, skills, and expertise. But at the core, Snappymob is a place for people who are obsessive about what they do.
At Snappymob, we create an inclusive environment where anyone can make an impact regardless of their role, level of experience, or background. We uphold a culture that celebrates creative freedom, mutual respect, and transparency. And that is what helps us excel.
Join Us
We give our people the opportunity and platform to work on high-impact projects, serve high-level clients around the world, and make a difference in the industry.
Our doors are always open to talented, driven individuals who share our values and passion for great products. If this sounds like you — get in touch with us! We welcome people of all cultures, backgrounds, and levels of expertise into our community.
Check out our open positions:
Let Us Help You
If you're looking to start leveraging software applications for your business, you've come to the right place.
As one of Malaysia's best mobile app and web development developer, Snappymob helps businesses around the globe build digital solutions that make an impact and stand the test of time. We provide end-to-end product development services including website design, website development, website hosting, support, maintenance, and more.
Check out our work, learn about what it's like to work with us, or drop us a message to schedule a meeting with us — Consultations are free!
If you liked this, you may also like: