It's your first time getting an agency to develop an app for your business, so you go on Google to search up app developers in Malaysia. Ten of them pop up. How do you know which to pick? When it comes to getting an app developed in Malaysia, development costs and overall results in performance and sales heavily rely on the team you partner with.
So here's a little guide on what you should be on the lookout for when it comes to app development agencies, what you should already have defined before you get help from a team, and what you can expect from the entire process of building your app.
What to Look For in an App Development Agency
When you're looking for an agency to build an app for your business or project, it's important to choose a team that knows exactly where your target is, and how to help you hit the bullseye.
But without prior experience, how can you tell if a team aligns with your goals? Here are some handy tips to help you get started.
1. Services that Serve You
It goes without saying, different organizations offer different ranges of services. Before choosing an IT company to work with, get to know what's on their shelves. Are they an all-rounder app services provider (that includes the entire mobile app development cycle), a consultant, or solely an app developer?
When choosing the best vendor for you, it's also important to look at your current needs. If you or your team have zero experience in apps, it's definitely safer to work with companies that provide the whole range of services from market research, design, and development, down to growth strategy, support and consultation.
2. Past Projects that Spark Joy
The best and easiest way to check if a team is capable of handling your project well is by knowing that they've done it before. When you're searching up app development companies online, take some time to look into their case studies or portfolio.
Try out the apps they've made and see if they're up to standard. Pay attention to the details outside of their portfolio too, like the UI/UX of their website or simply their graphics, to ensure both their taste and craftsmanship align with your vision.
3. Values that Align
In most cases, clients will spend most of the project duration communicating and working directly with the development team, so aim to be compatible with whoever you decide to work with — be it in effectiveness of communication, working styles, or your tastes in design.
However, these factors can be difficult to gauge through emails or over the phone with a sales manager. A lot can be sugar-coated and misleading when you communicate through those channels, so look deeper.
Ask to meet the team for a consultation, read reviews about the company, and try to gauge their work culture — what they care about, what approaches they use, etc. It never hurts to do a background check.
Product Requirements to Define
Before employing an app development team, you must first know what you're after. This will help you narrow down your list of potential agencies. What should you have thought out and defined before choosing a vendor?
1. Type of App
There are two main technologies mobile apps are built on — native and hybrid — that will determine how it functions from user experience to performance and speed.
Simply speaking, native apps are developed for specific mobile operating systems (iOS or Android), whereas hybrid apps are websites within apps that can be released onto multiple platforms with a single codebase.
If you need more help distinguishing the two, we've covered the differences between Native and Hybrid, and the factors to consider before making your decision.
2. Budget or Cost
Building a successful app involves underlying costs aside from the development costs. This means you need taking into account expenses for post-launch maintenance and growth, including upgrading, marketing, and scaling up.
Development costs depend on the technical complexity of your project, which will also affect the resources required for your project. Backend requirements, in-app purchases, and third-party integrations must all be considered when estimating the approximate cost of an app development project.
In essence, the more features your app requires, the higher the development cost will be. In Malaysia, the cost to build an app can range from RM5,000 up to millions, depending on complexity.
3. Product Value
Knowing your place in the market is the first step that will get you to your target audience. What is your product value?
Does it provide services? Does it entertain? What am I offering my users? These are the questions you must be able to answer. Once you have a clear purpose for your app, you can start thinking of ways to build it upwards.
Getting the Work Done
After you've found the team that checks all your boxes, your journey with them officially begins. What goes into it? The product development cycle generally begins with discovery, ends with launch, and continues on with maintenance.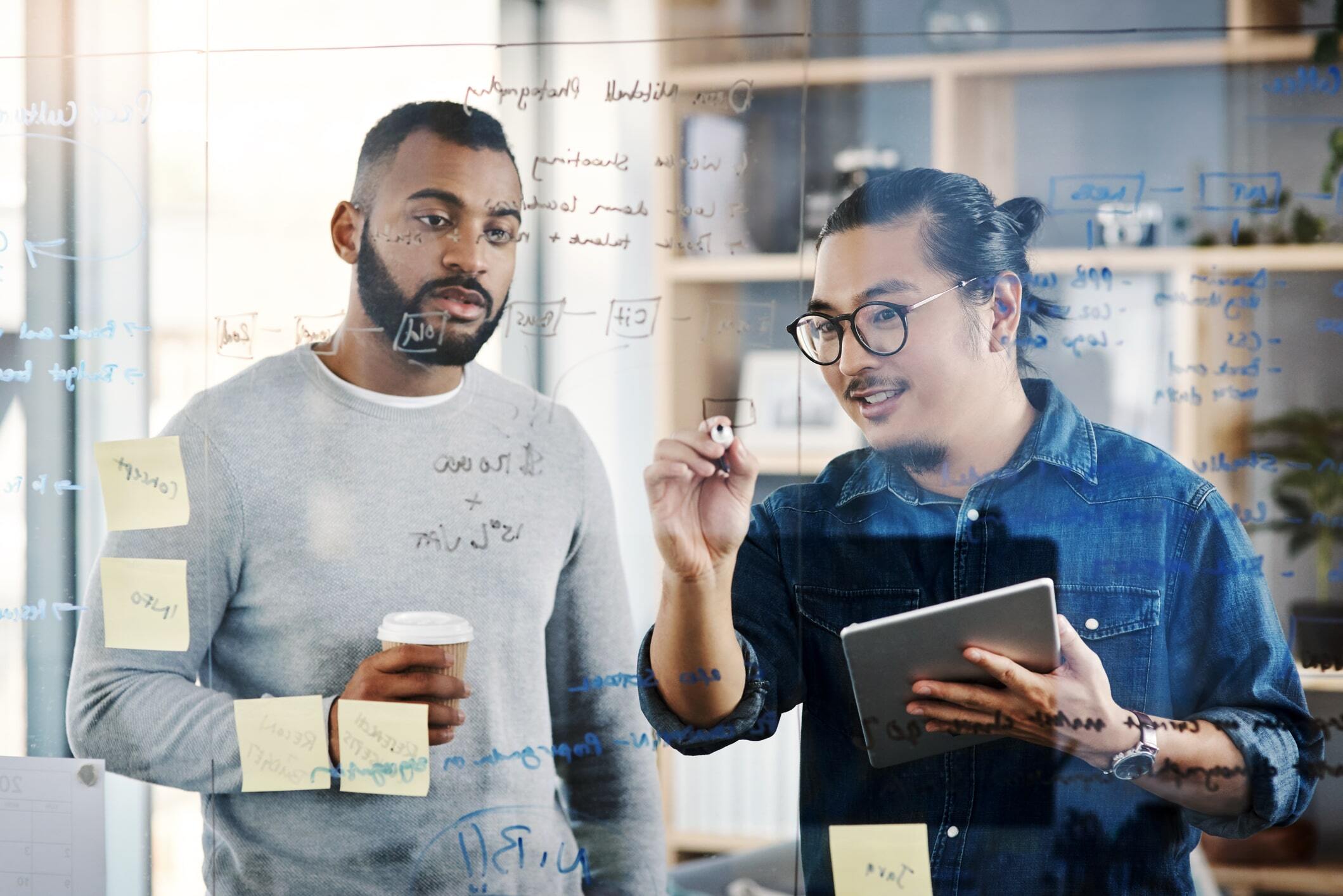 Phase 1: Discovery
The very first stage is where all the planning and documentation happens — from penning down the problem statement and objectives to mapping out a project scope and performing feasibility analysis.
After you've laid out your requirements, the team huddles up to brainstorm and devise a detailed plan to implement them. In this phase, everything in the plan is defined and aligned to ensure cohesion and smooth delivery.
Phase 2: Design
The second stage is where all the visual stuff happens. Software designers start working on conceptualizing the structure of your app, which involves iterating on every detail of its design from page hierarchy to the white space in a button.
This is also the part where prototypes and mockups are prepared and shown to you. Your feedback will be important in helping the team move forward.
Phase 3: Development
After the design stage comes the technical stuff — development. This is where designs are turned into functional software and concepts are turned into real products.
Developers write code that meet your project requirements and ensure smooth delivery of your solutions to bring your app to life.
Phase 4: Testing
This next stage is where the bug catchers step in. Quality assurance engineers will conduct a series of tests to ensure the code is clean and your app is bug-free.
Among others, these tests include functionality testing, systems integration, interoperability, and user acceptance testing.
Phase 5: Launch
After your app is tested and ready to go, it's time to deploy!
Phase 6: Maintenance
This stage may be listed last, but it isn't exactly final. Fine-tuning, polishing, and upgrading are ongoing processes as long as your app is still running.
Iterations in this phase respond to real-world feedback — whether users require new functionalities, performance improvements, or a new interface.
We're Here for You
Snappymob is a Malaysian web and app agency that has helped clients of all sizes and verticals dive deeper into digitalization.
Our team is made up of designers and developers that give heed to design principles and software engineering best practices. Rest assured your dreams are in good hands.
Check out our work or talk to us about your next big step into the digital sphere!
If you liked this, you may also like: