Awards, nominations, honors. Not only do they acknowledge hard work and success, they are also a big pat on the back for doing a great job.
As we log off for the remainder of 2022, we are once again reminded and appreciative of our accolades throughout the year. One that particularly stood out nearing the end of the year was the SME100 Fast Moving Companies Award.
What is the SME100 Award?
The SME100 Fast Moving Companies Award, or SME100 in short is an award ceremony established in 2009. The Award sets the benchmark for high quality innovation, excellence and reliability of driven business owners. It didn't take long for the award to become the 'jewel in the crown' across numerous platforms. Above all, it is now drawing both investors and clients.
It has planted its presence in 4 countries including Malaysia, Singapore, Vietnam, Indonesia (and more to come). Each with tailored local editions.
Among tens of thousands of SMEs across Southeast Asia, only the ones with extraordinary growth and resilience are nominated.
Upon winning this award, your company will be known throughout the industry for its great work. You will also then be featured in the special edition SME Magazine, Capital Asia Magazine, HR Asia magazine, and more, as well as other well-known online publications and press releases.
The Evaluation
To be in their good books, business owners should note that their company must meet certain requirements to be approved.
The criteria is separated into 80% quantitative and 20% qualitative. Each encouraging business owners to evaluate and reflect on their past performances. More importantly, this path focuses on how each business grows and gets stronger. This gives everyone a chance to see what works, what doesn't, and what can be made better.
Our Glory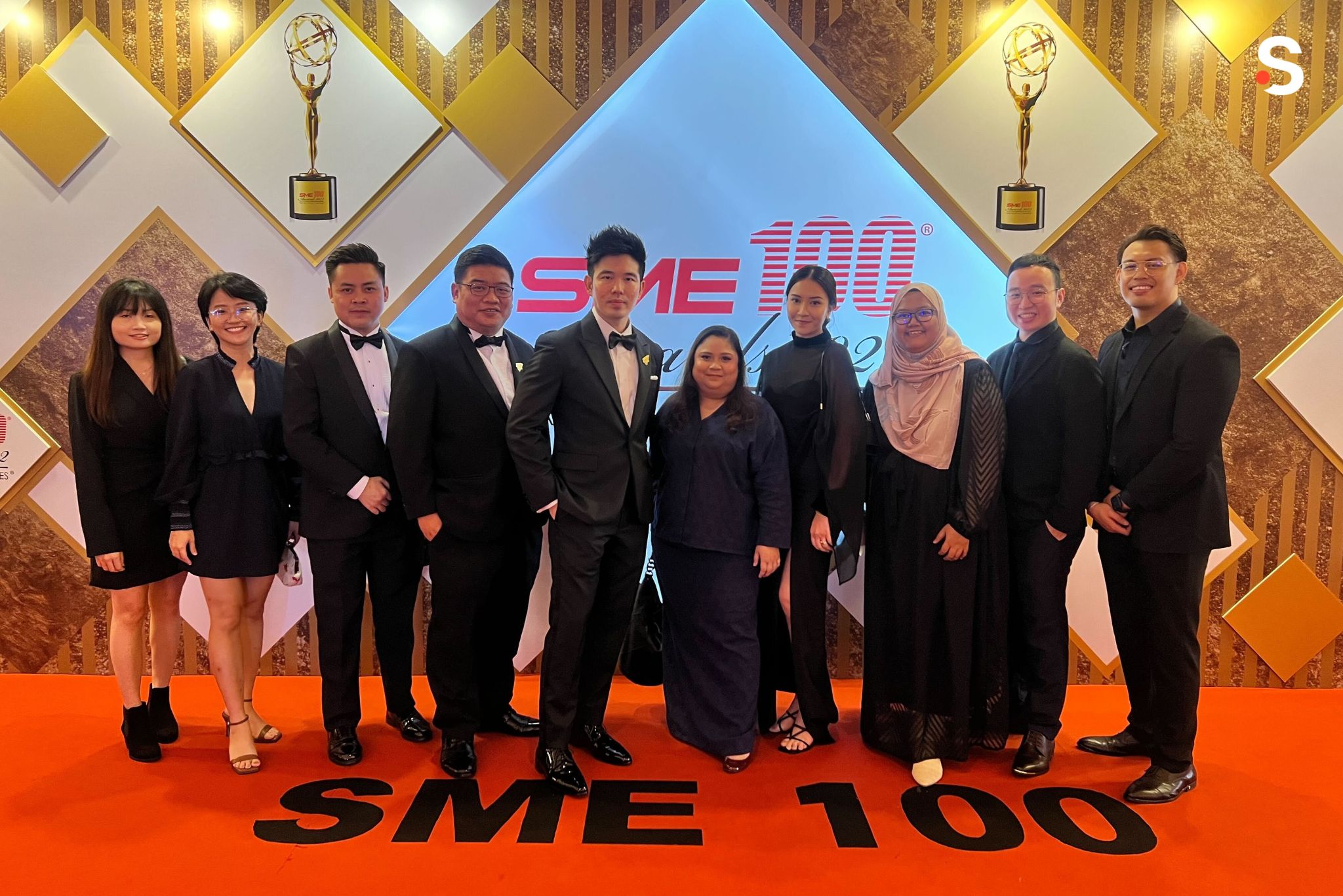 What was once our goal to achieve, is now one of our glorious moments received. ​​
Nearing the end of 2022, Snappymob was recognized as one of the industry leaders by winning the prestigious SME100 Awards. Our professionalism, resilience and growth has been acknowledged as one of the best in the whole of Southeast Asia.
The Snappymob team has always done its best at what it does best, and this award shows how hard we work and how much we want to succeed. We strive under pressure and thrive on development, and we will continue to do so for the coming years.
Innovative software development is our forté. Moreover, we are honored to become a recipient of the recognition many businesses aspire to have. As we work hard, we want to grow and reach new heights.
Our Gratitude
The company's win is also its people's win, just as it is for our company anniversary. We want to take this chance to thank the team in Snappymob from the bottom of our heart.
Thank you for your trust, loyalty and most importantly your work. We appreciate #snappysouls!